Meet Our Team at Heritage Green Assisted Living
Christine Smith
Executive Director
Christine was born in New Jersey and was raised as an "Airforce Brat" as her family was stationed in many areas. She attended nursing school in central New York in 1987 and worked for two hospitals and a nursing facility, before her career in assisted living. She began as the Executive Director at Heritage Green in 2003. With experience in the health care field, Christine takes great pride in assuring the residents receive the highest quality services and works hard to exceed expectations. Christine states she" has received many blessings in my life, but nothing would compare to the time I spend with my 3 children and 3 grandchildren and my husband of 31 years, Eric." Chris and family enjoy the beach, cruises, traveling and being active in her church.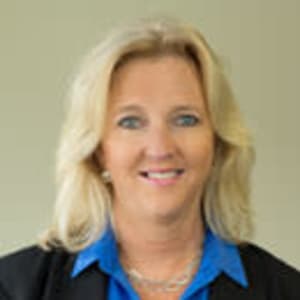 Holly Carson, BSW
Marketing Director
Holly is originally from the Eastern Shore of Virginia and moved to the Richmond area upon graduation from Longwood in 1986 with a degree in Social Work. She has worked in healthcare for over 33 years in areas of skilled nursing facility, home health and Home Respiratory Care. Holly has been at Heritage Green since 2005 and loves working with the senior population and their families. She has helped many families over the years have peace of mind regarding the care for their loved one. Holly has a son Joe and daughter Jenna who are her life as well as her grand pups Milo and his half brother Petey.
Jemetrice Blakely
Evergreen Memory Care Director
Jemetrice has been at Heritage Green for 15 years. She began working here in 2004 as a night CNA and has worked her way up the ladder. She became a licensed medication aid in 2010. Jemetrice takes her position caring for the residents very seriously and feels honored to do so. Jemetrice is a proud mother of four children, three boys and her youngest is her daughter, which she loves spending her extra time with shopping. Her prides and joys are her five grandchildren between the age ranges of 5 to 1 month old. She has recently taken the position of the Memory Care Director in Evergreen and loves making differences in the lives of our Alzheimer residents each day.
Katherine "Kat" Watts
Activity Director
Kat has been Heritage Green's Life Enrichment Coordinator for 12 years and loves her residents dearly. She graduated from Longwood with a Bachelor of Science in Sociology. She has worked with both assisted living and memory care populations and is very attentive to their needs. She loves providing activities that focus on the enjoyment of the residents. Kat schedules the many activities, entertainment and outings for our residents. She enjoys the many laughs and fun times she shares with our residents. When she's not enriching the lives of others, Kat spends time at the gym and with her shihtzu/maltesse Tanner.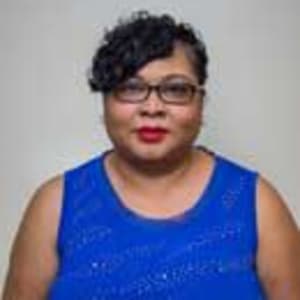 Valerie Sharpe, LPN
Resident Care Director
Valerie is from Buckingham County, Virginia—born and raised! She moved to Farmville after graduating from high school in 1984 where she attended Southside School of Nursing. She has been in nursing for over 35 years. Most of her experience has been in long-term care. She has always wanted to be a nurse and has no other desire to be anything other than that! She finds this career path that she has chosen to be very rewarding. Valerie has four daughters and three granddaughters. She enjoys making home cooked and comfort foods for her family and spending time with them all.
Chris Carson
Maintenance Director
Chris or "Carson," as we call him, is originally from North Eastern Ohio but moved to Richmond in 2002. He has 17 years of experience in both maintenance and plant management with 6 years in the healthcare field. He joined the Heritage Green family in 2016 and loves being a part of such a great and caring team! In his spare time, Chris loves spending time with his wife and his new baby girl Brynn. They love to travel with plans and goals of visiting each continent of the world. Carson is a huge Ohio state Buckeye fan and has 3 cats named Nala, Brutus and Blue Go Bucks!!!
Andrea Evans
Dietary Manager
Andrea has been the dining manager at Heritage Green for 13 years. She prides herself on providing our residents with wholesome and delicious meals and snacks prepared by her staff. Andrea manages the servers and teaches them beyond being wait staff. They are serving a special group of people with much to offer. She and her husband, Spencer, have been married for 20 years and have three children. Andrea has been blessed with 2 grandchildren, Breylan and Zoe. In her spare time, she loves to shop with her mom, bake with the grandkids or simply enjoy dinner and a movie with her husband and daughter Dayshelay. Andrea says she has learned patience from our residents…"The oldest trees often bear the sweetest Fruit.
Morgan Aucoin
Business Office Manager
Morgan is from a small town named Amelia and has been with Heritage Green for 5 years. She began as our receptionist and was promoted to business office manager. Morgan performs Human Resource duties as well as billing and overseeing the front desk staff. Morgan enjoys spending time and getting to know the families and residents, especially when there are family nights and community events. When not working, Morgan enjoys spending time with family and going to the park to hunt for RVA rocks with her fiancé and two sons, Waylon and Colton.
Madalyn Fox
Marketing Associate
Madalyn joined the team in June 2019 after moving to Richmond, VA from Pulaski, VA. Madalyn graduated from Radford University with her Bachelor of Business Administration with a concentration in marketing. Originally wanting to go into nursing, Madalyn finds her job to be a perfect medium between the healthcare and business world. She finds working with the residents and their families to be very rewarding. In her free time, she loves to spend time with her family and friends.